Homeowners and Elliott Beach Rentals Make Excellent Partners!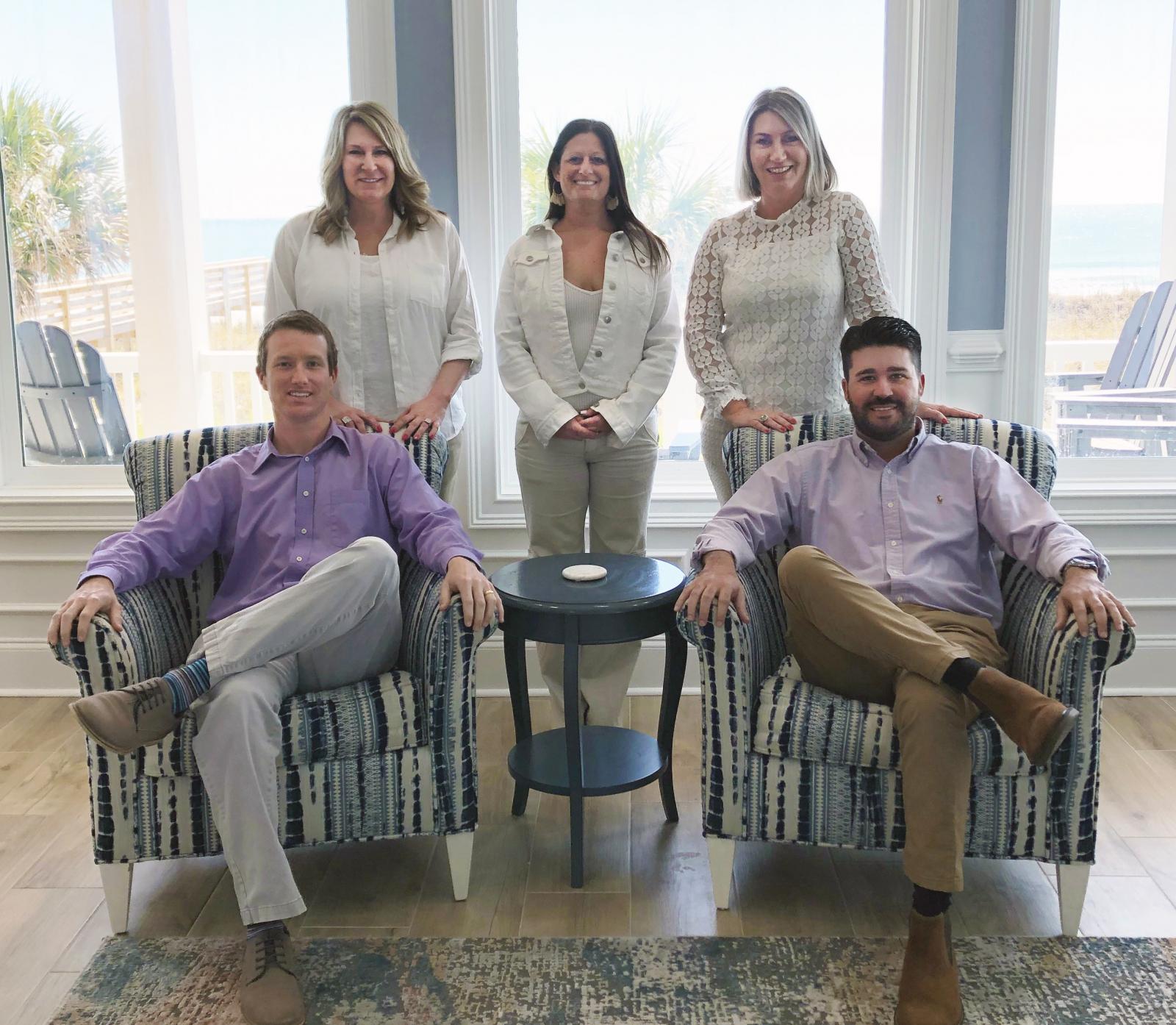 Pictured Above (L to R): Weston Parker, Stephanie Ives, Cori Sigafoos, Susan Rowland, Grayson Graham
Leave the management of your Myrtle Beach vacation property in the hands of people you can trust.
Elliott Beach Rentals has been the preferred property management company for decades. Homeowners from around the country have entrusted their Myrtle Beach vacation property to the expertise found only at Elliott Beach Rentals. Enlist Elliott Beach Rentals to properly maintain, manage and rent out your vacation condominium or beach house. We operate with extreme efficiency as we see to the maintenance and rental of your vacation property.
MEET OUR NEW BUSINESS STAFF
Grayson Graham
Located at our Cherry Grove office, he can be reached at Ext. 374
Stephanie Ives
Located at our Windy Hill office, she can be reached at Ext. 344
Weston Parker
Located at our Myrtle Beach office, he can be reached at Ext. 702
Cori Sigafoos
Located at our Windy Hill office, she can be reached at Ext. 602
Over the past 50 years we have fine-tuned our approach to renting and managing property so as to be most profitable to our homeowners while giving your guests reason to return year after year. We know how to achieve high occupancy rates for a wide range of vacation properties—from golf course town homes and second-row condos to oceanfront beach houses with a private swimming pool.
A primary focus at Elliott Beach Rentals is our aggressive marketing program. We put your vacation property in front of as many potential visitors as we can and it works! Our business depends on your property being rented throughout the year. So we do all we can to make sure that happens while maximizing profit for you.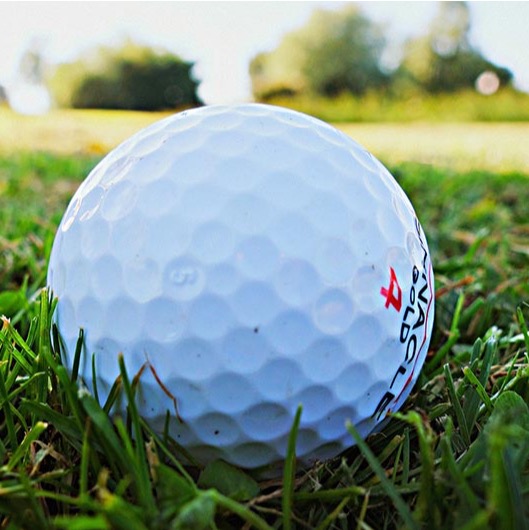 Make it a Golf Getaway
Thanks to our Myrtle Beach Golf Authority program we can easily transform a guest's beach vacation into a golf vacation at the beach. By coupling rounds of golf with accommodations your rental property can be more appealing to a wider audience. The Myrtle Beach area is widely known as the golf capital of the world as there are more than 90 golf courses here.
Offering golf packages to visitors yields terrific results because it makes vacation planning easy for golf foursomes, or even larger groups (up to 30 or 40!). We'll coordinate accommodations and tee times and get great rates that really entice golfers to vacation in the Myrtle Beach area. More importantly, the high golf seasons are in the spring and fall, thereby extending the annual profit potential for our homeowners.
We also offer special 48 hour tee times for those guests here on a family vacation, but want to get in a round or two on some of the fantastic Myrtle Beach golf courses.
Owner Portal Puts Info at Your Fingertips
Keep an eye on your vacation property's rental activity by accessing Owner Portal, a password-protected site for homeowners who partner with Elliott Beach Rentals. Look at your bookings and confirmed reservations with Owner Portal. Block time on the calendar for you to use your vacation property and see when maintenance is scheduled on your condominium or house. Account statements are also available online at Owner Portal. Contact Elliott Beach Rentals to see a demo account of Owner Portal:
Elliott Beach Rentals
401 Sea Mountain Highway
North Myrtle Beach, SC 29582
888-669-7853 (toll free)
843-249-2438 (fax)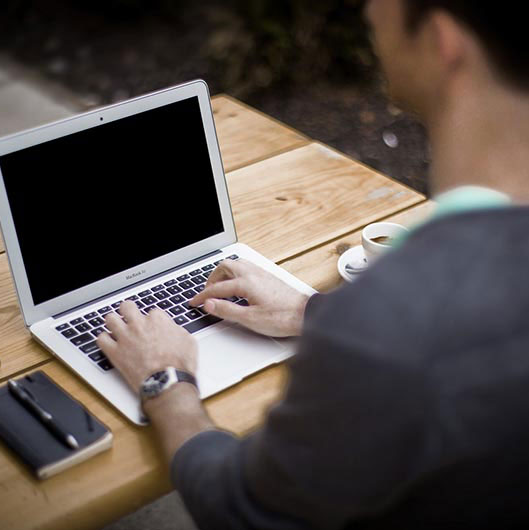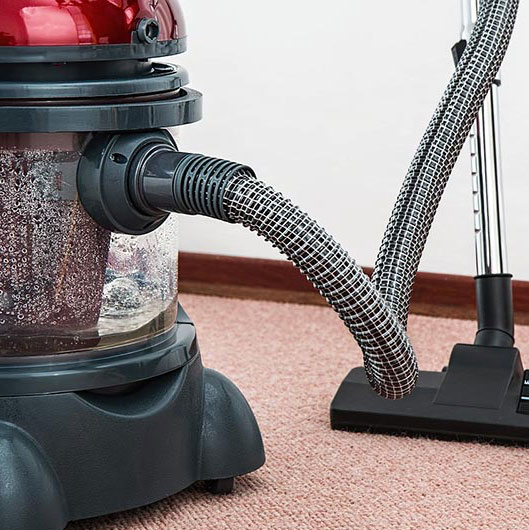 Maintenance & Housekeeping
When you choose Elliott Beach Rentals to manage your North Myrtle Beach vacation property you do not have to worry about every little aspect of maintenance because we handle it for you. From the departure cleaning services to regular maintenance and upkeep, we manage most everything. If your vacation rental needs major repairs, we notify you and then offer to manage the repairs with our network of reliable and economical repair service companies. We strive to make it easy for you to keep your vacation unit in excellent condition so that families will return year after year to rent it. The maintenance services at Elliott Beach Rentals include:
FREE Annual Unit Evaluation

FREE Vacuum bags, air filters, and light bulbs

Professional Housekeeping

Complimentary Check-In package for guests

Post Check-out cleaning and inspection

Departure Maid Service and Linen Service are available.
Marketing
Elliott Beach Rentals know that occupancy of vacation rentals is achieved with aggressive marketing strategies. That is why the marketing arm of Elliott Beach Rentals works tirelessly year-round to get the most reservations for your vacation property. We use online and print marketing measures to showcase and describe your property:
Full-color vacation planners include photos, descriptions, a list of amenities and rates for your property and is mailed to more than 100,000 vacation prospects annually, plus full digital brochure online.

Professional web sites, that are updated daily and target golf and beach vacation prospects, features all the information potential guests need to know about your property—rates, amenities, furnishings; photos, site plans and a map give more details.

Digital advertising in the states from which most Myrtle Beach visitors come is quite successful.

Full-color advertisements in national and regional magazines.

All social media outlets as well.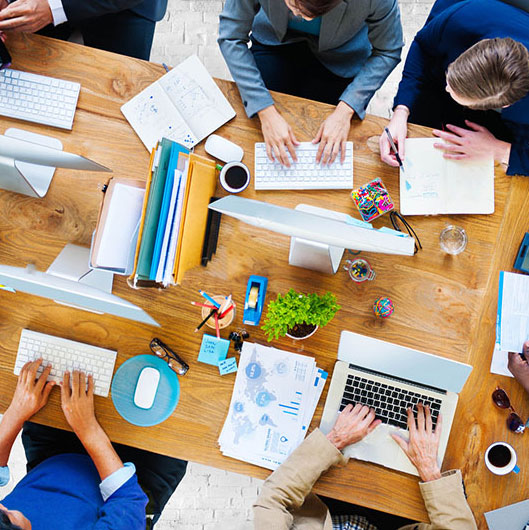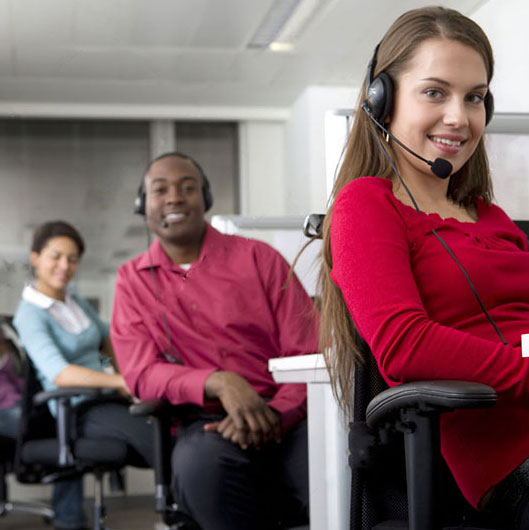 Reservations
Customer service is most important to Elliott Beach Rentals so booking North Myrtle Beach vacations can be accomplished several different ways—online or by calling one of our Vacation Rental Specialists. We offer personal, friendly service both on the phone and in person.
We have two fully staffed call centers with professional reservationists that handle all phone calls and questions about your property. We value their time and answer all their questions as efficiently as possible to help them make the best decision for their family and vacation. Our goal is to match the guest with the best property for their needs.
Affiliations
Elliott Beach Rentals is a proud member of the following organizations:
Myrtle Beach Area Chamber of Commerce
North Myrtle Beach Chamber of Commerce
Vacation Rental Managers Association
Myrtle Beach Area Hospitality Association
Myrtle Beach Golf Tourism Solutions
USA Chamber of Commerce