Myrtle Beach Sports Groups and Tourism

Whether you're holding a family reunion, worship retreat, traveling with your kids sports team, or looking to host a golf getaway Elliott Beach Rentals has the ability to accommodate your group with a tastefully furnished vacation rental home or condo that has all the amenities of home and the privacy and extra space you won't find at a hotel.
We offer the largest selection of vacation rental properties in North Myrtle Beach and have the experience to work with your group to find the best vacation rental property to fit your unique needs and budget requirements.
Sports Tournament Participants
Are you participating in an upcoming sports tournament? Be sure to include your promotional code during checkout to receive your tournament discount.
When entering your personal information at checkout be sure to include the Promo Code for your event. Failure to include your promo code at check-out means losing out on savings! All promo codes must be included at the time of booking and cannot be applied after submitting your reservation request.
| | |
| --- | --- |
| National Travel Basketball Tournament | Promo Code NTB |
| High Tide & Rip Tide Frisbee Tournament | Promo Code HTF |
| World Fast Pitch Tournament | Promo Code WFC |
With the addition of the Ripken Experience and the ability of the Myrtle Beach Convention Center to host large sporting events the Myrtle Beach area has become known as a prime destination for a variety of sporting competitions and tournaments. Throw in 60 miles of beautiful beaches, world class golf courses, a multitude of restaurants and shopping and attractions galore and you'll see why the North Myrtle Beach/Myrtle Beach area is consistently ranked as one of the top travel destinations in the United States.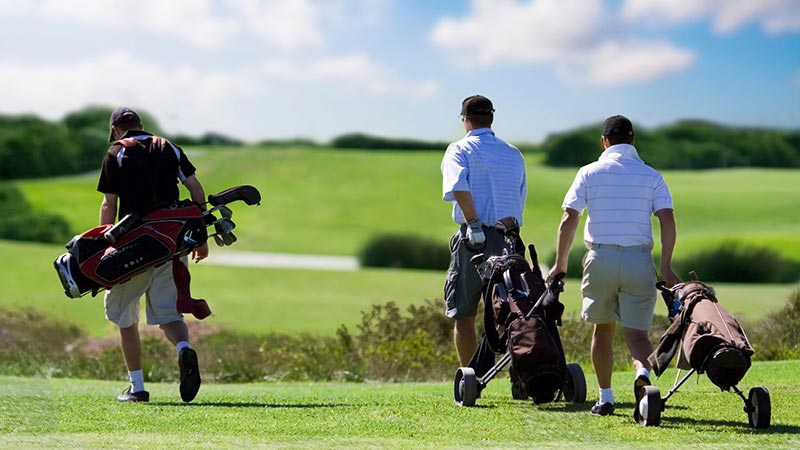 Book your next golf group outing and experience some of the best golf courses in the world right here in North Myrtle Beach!
Those interested in receiving more information regarding group travel please contact our group sales team at 800-525-0225 or email Elliott Realty Group Sales.
Let us roll out the red carpet for your group! We hope to hear from you soon!