North Myrtle Beach - Myrtle Beach | North Myrtle Beach Condos - Vacation Rentals
Elliott Realty began faithfully serving the North Myrtle Beach community in 1959. The late Senator, Dick Elliott, was the founder of the full-service vacation rental and Real Estate Company. He had a heart for building infrastructure and generating business that would better serve the local community. Today, Elliott Beach Rentals is owned and operated by the second generation of the Elliott Family and still holds strong to the core beliefs of respect, compassion, and courtesy for all people, which Senator Elliott ensured the company was built on. Since Elliott Beach Rentals began, the Elliott family has worked to deliver incomparable customer service to all customers. Elliott Beach Rentals prides itself on being a company that effectively and personally serves its customers to the best of its ability.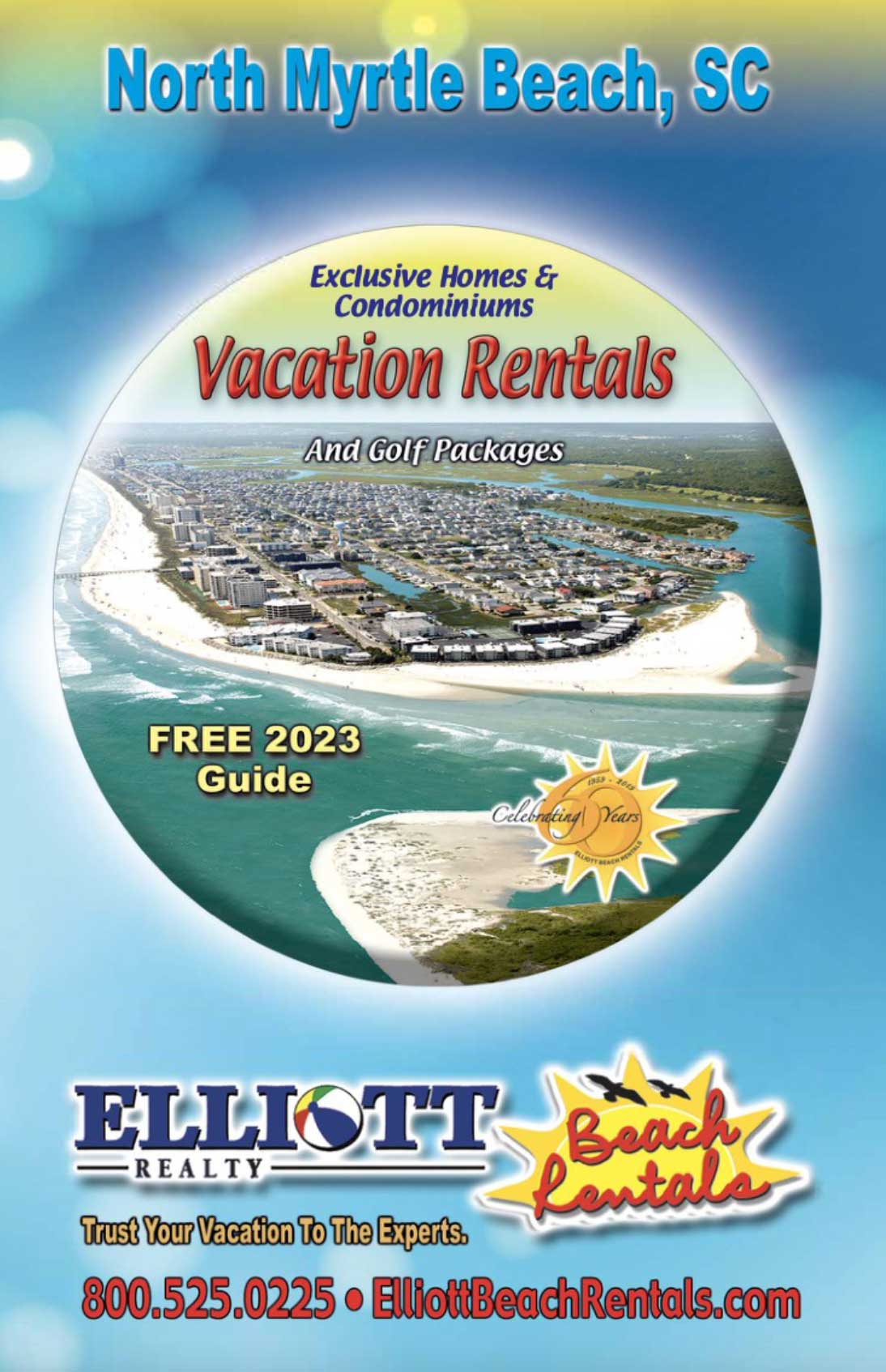 North Myrtle Beach is the ideal location for your vacation destination, and Elliott Beach Rentals helps make planning vacations easy and affordable—offering properties that are suitable and ideal for a wide range of vacationers. Retirees, couples, families, and friends can choose to spend any time of the year in North Myrtle Beach. During the winter, snowbirds can escape harsh winters and come and enjoy the mild winter climate, peaceful oceanfront scenery, and holiday celebrations that are available all along the 60 miles of coast known as "The Grand Strand." The summer months naturally draw in vacationers, and from the moment you begin planning your family beach vacation to the day you leave, Elliott Beach Rentals is here to serve your needs. There are hundreds of oceanfront condominiums, oceanfront beach houses as well as off ocean and channel houses and off ocean condominiums that are available for you and your family to choose from. Award-winning golf courses, restaurants, and live entertainment theatres landscape the area and make North Myrtle Beach an even more appealing area.
Whether you want a private swimming pool, game room, hot tub, or want to bring your favorite four-legged friend with you, our properties can accommodate your needs while also satisfying your wants. Elliott Beach Rentals' website is designed to function as a convenient vacation planning tool and is available for your use. Extensive information about local accommodations, North Myrtle Beach attractions, and Myrtle Beach golf can be found on our website. Elliott Beach Rentals also offers golf packages. If you're just looking for tee times try our Myrtle Beach Tee Times Now website for special deals. Feel free to search our website to get a better feel for the North Myrtle Beach area and to find your perfect beach rental!