Pet Friendly
Looking for a Pet Friendly Beach House or Oceanfront Condo in Myrtle Beach?
Don't leave your furry four-legged friend at home – bring them to the beach with you. They are part of your family, so that means they should be part of the family vacation to Myrtle Beach, SC too!
Call and speak with one of our professionally trained vacation specialists to find your perfect pet friendly Home or Condo. Call now, as our Pet Friendly Accommodations are limited and often fill up quickly!
Here at Elliott Beach Rentals and Myrtle Beach Vacation Rentals, we have a number of pet friendly vacation rentals including beach homes & condos. We look forward to greeting your entire family in Myrtle Beach for your next spectacular vacation!
Some of our pet friendly vacation rental beach houses and condos require a fully refundable pet security deposit. Be sure to ask your vacation specialist for each pet friendly property's policy – on deposit and/or other restrictions (such as size).
We encourage all our pet owners to take a moment and read the following suggestions. This is a list of items that may be useful during your vacation with your pet to the Myrtle Beach area. Please be a responsible pet owner – this means that pets should always be picked up after and pet hair should be removed from the Property prior to departure. Please observe the rules set forth and do not allow pets to sleep on rental property bedding or furniture.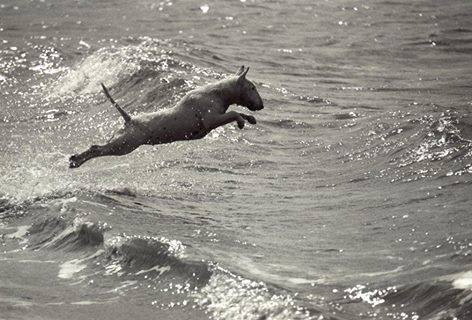 When packing for your trip you might need:
Veterinarian's documents for your pet
Your pet should be micro-chipped and/or wearing a collar with your information on it (cell phone number, since you are not at home)
Your carrier or crate, complete with identification
A leash and an extra collar.
In the car-extra sheets or an old blanket for under the carrier
A couple of sheets to cover furniture and/or the bed at your destination
A blanket or cushion from your pets' home bedding
A container of your pets' food. If your pet eats a common food and you know that it is available, you need not bring a whole bag. (We have PetSmart and PetCo's available)
Of course, your pets food and water dish and a portable water container for traveling to your destination
Backpack for your dog if you plan to be hiking or walking
Their favorite chew toys
Treats
Grooming supplies such as a comb or brush
Good suggestions: bring along baby wipes as they are great for keeping paws clean and for cleaning up any accidents.
Trash bags and waste removal bags. This is North Myrtle Beach City and Myrtle Beach City law/ordinance
Disinfectant and carpet cleaner
Pet medication
Flashlight for late night walks
First aid kit for humans and pets
We realize that sometimes unexpected things can happen when on vacation with your dog, so here are some doctors who can help you if accidents arise.
LOCAL VETERINARIANS:
Kind Care Animal Hospital
3357 Highway 9E
Little River, SC
843-272-8121 or 843-399-5803
St Francis Animal Hospital
2229 Highway 17
Little River, SC
843-249-1988
Banfield Animal Hospital
1530 Highway 17 N
North Myrtle Beach, SC
843-281-4832
Animal Hospital of North Myrtle Beach, P.A.
2501 Hwy. 17 South
North Myrtle Beach, SC 29582
843- 272-8121
**Please remember to follow the laws and ordinances of the City of North Myrtle Beach and Myrtle Beach regarding
hours that dogs are allowed on the beach and the leash laws.**
Your cooperation is greatly appreciated!