Myrtle Beach Shopping

Dreamy Shopping in Myrtle Beach
When you think of Myrtle Beach, South Carolina most likely the beautiful long white sand beaches, palm trees and the rolling sea waves of the vast Atlantic Ocean come to mind but just steps away from the silken sands you will find that shopping is also a serious destination in this enchanting and beautiful city. Your beach house rental or oceanfront condo rental is likely very close to so many wonderful shopping destinations that you will want to visit on your vacation getaway. Whether you are walking or driving from your vacation beach rental condo or house you will fall in love with the quaint shops, malls, local craft booths, outlet malls and welcoming stores that line the pretty streets in charming Myrtle Beach, South Carolina.
A day of shopping and browsing through the plethora of stores in the North Myrtle Beach, South Carolina area is always considered the ultimate retail therapy and you will find an array of treasures to boot! There is no better place to shop than Myrtle Beach. These shopping destinations often feature movie theatres, food courts, tea houses, chocolate stores, charming boutiques, candy shops, ice-cream parlors, local artesian booths, pottery stores, cafes, art galleries, coffee stores, beach stores, surf shops, jewelry stores, music stores and souvenir shops—literally making it a one-stop-shopping extravaganza.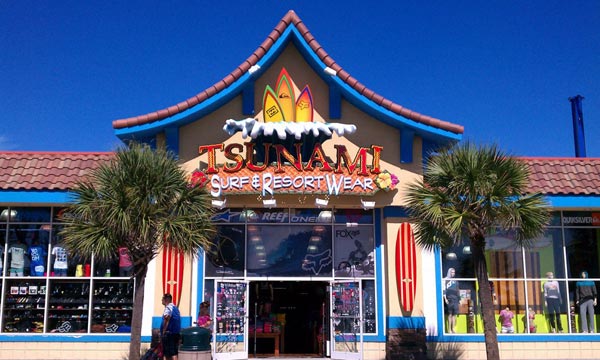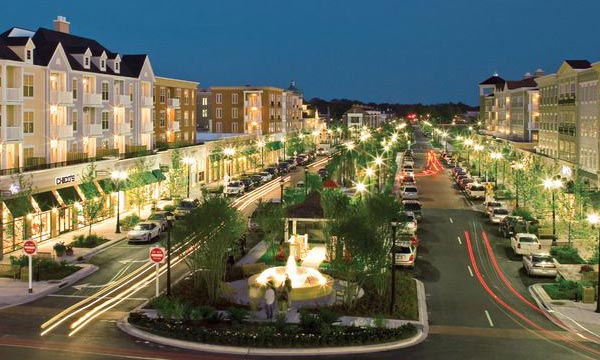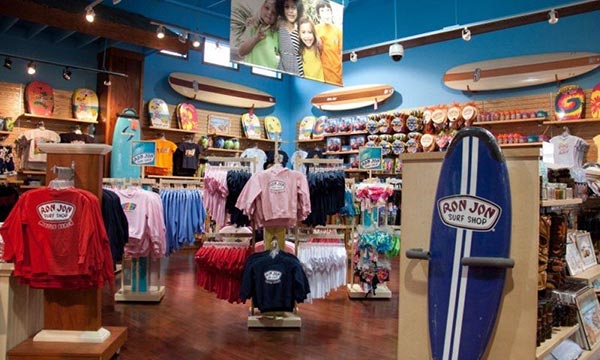 ---
Calabash
---
Callahan's of Calabash
Come experience one of the largest shopping areas where you are sure to find something special to take home with you. You will find this unique place to shop a favorite with wrap-around porches and the feeling of nature with trees that surround you everywhere. There are 35,000 square feet of shopping areas just waiting for you when you arrive at Callahan's of Calabash.

Some of the beautiful and charming items you will find at Callahan's are rare art items, gorgeous jewelry, and even handmade sailboats. This store is just amazing with gourmet foods, pretty linens, crafted ceramics and more. Caallahan's Fudge Company offers you a delightful selection of homemade items including chocolate dipped treats, many flavors of rich fudge and even homemade salt water taffy. Just wait until you check you Callahan's St. Nick's Christmas shop with over three million brilliant unique Christmas ornaments. Most likely you will gather a few to take home with you to remind you of your stay in South Carolina. Open daily.
Highway 179 at the traffic light in the heart of Calabash; 800-344-3816
www.callahansgifts.com
---
North Myrtle Beach
---
Barefoot Landing
Memories are made in Barefoot Landing where you will find a relaxing atmosphere of beauty when you shop both sides of the 27-acre lake and the Intracoastal Waterway. The long boardwalk welcomes you to an old fishing village theme where you will find charming stores, art galleries, boutiques, candy shops, and delicious eateries along the pathway. This is a choice shopping adventure for all guests coming to North Myrtle Beach, South Carolina. Be sure to take in the Waterway Fireworks Spectacular nightly during the spring and summer seasons.
Strolling this Dockside Village, you will encounter many popular stores including A Silver Shack, Ron Jon Surf Shop, Peace Frogs, Black Market Minerals, Candy Mikes, and Cloud Nine to name a few. This amazing area offers more than just a shopping experience. Here you will also find more than 15 savory restaurants, House of Blues, Alabama Theatre and romantic dinner cruises out to sea. There is plenty of entertainment to last you your whole vacation time through.
Barefoot Landing Welcome and Reception Center at Dockside Village wheel chair service for those in need and stroller rentals for those with children.
4898 Highway 17 South, North Myrtle Beach; 800-272-2320
www.bflanding.com
Boulineau's Food Plus
Come explore the iconic Boulineaus - look for the famous lighthouse at the end of Sea Mountain Highway. Whether you are shopping for groceries, looking for housewares or even a gift for that someone special - Boulineaus has everything you need! Also visit the souviners section and the beachwares section...... you will find everything you need to make your vacation as special and fun as it should be! Open Daily
212 Sea Mountain Highway, North Myrtle Beach; 843-249-3556
www.boulineaus.com
Christmas Mouse
Christmas is always year-round when you shop the elegant store Christmas Mouse. Here is where your Christmas dreams will come true. Christmas Mouse stocks year-round selections of full-size artificial Christmas trees and all the spectacular trimmings you could dream of. This fine store even includes collection pieces from well-known companies such as Department 56, Possible Dreams and so many other distinguished brands. Open Daily
4852 Highway 17 South, North Myrtle Beach; 843-272-5252
www.christmasmouse.com
Hope Taylor & Company
Classiness starts at Hope Taylor & Company where you will choose from fine many items that can be found nowhere else in North Myrtle Beach. Some of these rare items include watches, original oil paintings, Lee Middleton collector baby dolls, nostalgic and beautiful furniture, modern upscale home décor, Waterford Crystal jewelry, Tommy Bahama bed linens and gorgeous name brand handbags. This is truly a paradise for shopping when looking for that one unique item you cannot find anywhere else on your vacation adventure.
312 Main Street, North Myrtle Beach; 843-281-9650
https://hopetaylorco.com
PGA Superstore
Golf and tennis are the stars when you shop PGA Superstore. Here you will find everything you are looking for when you are planning your North Myrtle Beach golfing expeditions. More than 300 sets of golf clubs are displayed. Shop the Taylor Made, Wilson and even Ping selections. If tennis is the name of the game you will also be impressed with 60 types of tennis racquets--Wilson, Dunlop and Prince. This store provides golf-fabric upholstered chair and grip replacement services. Not sure which sure which club is the perfect choice to be using for you game, no need to worry as PGA Superstore has PGA pros on hand to offer a golf swing analysis that will surely improve your golfing games. They also offer to customize your golf clubs for the most perfect fit ever. Check out the golf simulator while shopping this store. Two Grand Strand locations will spoil you.
2310 Highway 17 South, North Myrtle Beach, 843-272-6030; 1400 29th Avenue North, Myrtle Beach, 843-839-4653
www.pgatoursuperstore.com
---
Myrtle Beach
---
Myrtle Beach Mall
The Myrtle Beach Mall is easy to access from any North Myrtle Beach area condo rental. The variety of shopping found in this mall is anchored by Bass Pro Shops Outdoor World. Walking into Bass Pro Shops Outdoor World you will be impressed with the rustic mountainside lodge look it was designed with. This two-acre store displays larger than life saltwater aquariums housing the largest trophy fish! This store is adjacent to Islamorada Fish Company Restaurant, which features a fantastic and savory sushi bar, gorgeous saltwater fish aquarium and a fireplace, The mall's guest services provide complimentary wheelchairs for those in need also offering gift wrapping and providing discounted tickets to area local theatres. Open Daily.
10177 North Kings Highway, Myrtle Beach; 843-272-4040
Harley-Davidson
For the motorcycle lover, you will find Harley gear, parts and accessories, new and used motorcycles, denim gear, pins, hats, and trinkets. Just wait until you see the extra-large bike showrooms at Harley Davidson that are sure to impress every Harley-Davidson fan.
Looking for an adventure on a bike? Look no further as this awesome Harley-Davidson store offers bike rentals to those with a valid license. There are two larger Harley-Davidson stores with showrooms at Myrtle Beach Harley-Davidson (closed Mondays) and The Harley-Davidson / Buell Shop at the Beach (open daily).
Myrtle Beach Harley-Davidson 4710 South Kings Highway, Myrtle Beach; 843-369-5555 and 4002 Highway 17, North Myrtle Beach; 843-663-5555
www.myrtlebeachharley.com
Tanger Outlet Centers of Myrtle Beach
This incredible outlet shopping mall offers over more than 100 top name brands including Gap, Ralph Lauren Polo, Lululemon, and Under Armour. There are two locations so you can double your savings by visiting both outlet centers during your North Myrtle Beach vacation.
10835 Kings Road, intersection of Hwy 17 North and Hwy 22, Myrtle Beach; 2nd location on Hwy 501 North, three miles west of the Intracoastal Waterway, Myrtle Beach
www.tangeroutlet.com