WInter Rentals Myrtle Beach
Winter in Myrtle Beach
When the summertime crowds have returned home and the Myrtle Beach locals emerge to enjoy their seaside resort town, it's a terrific time of year to visit North Myrtle Beach, South Carolina. See the popular Myrtle Beach attractions, take in a live show or two and dine on scrumptious local seafood without having to wait in line and battle the traffic. Experience a different side of North Myrtle Beach in winter.
With seasonal rates, many oceanfront condominiums and oceanfront beach houses are a real bargain in the winter months. Stay oceanfront for less and enjoy indoor swimming pools, long moonlit walks on the beach and peaceful ocean views from the private balcony of your North Myrtle Beach vacation rental. The average daytime temperature in January is a pleasant 57° so pack appropriately because sunny-filled winter days in Myrtle Beach often mean warm weather where no jacket is required.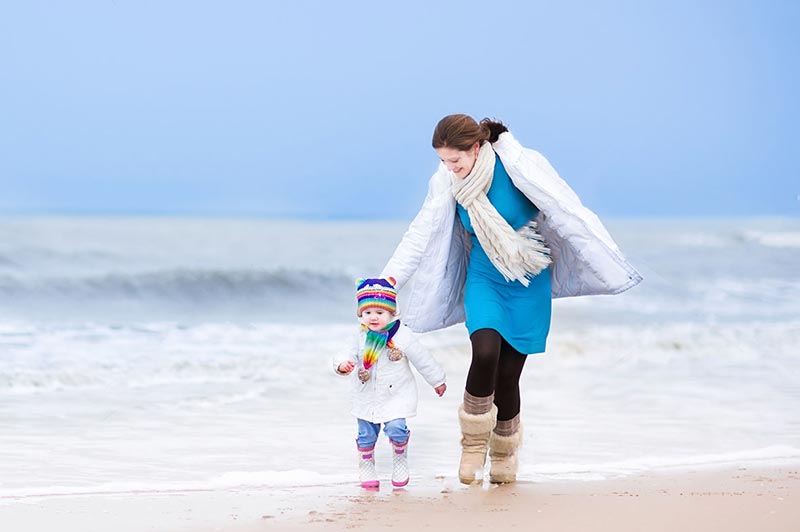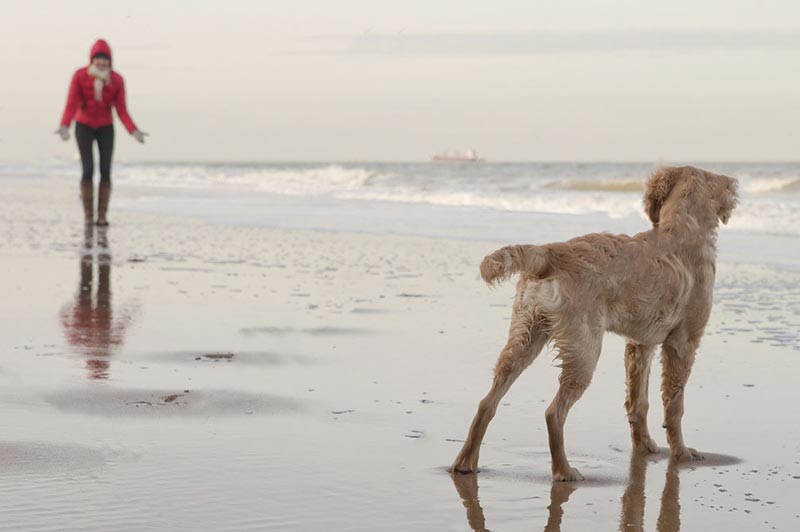 Condominiums' Winter Rentals
No need to shovel snow, brave icy streets and keep the fire stoked when you spend the winter months in Myrtle Beach, South Carolina. Hundreds of oceanfront condominiums are available for winter rentals. Pack your bags and move right in to a fully-furnished oceanfront condominium or a beach house that is steps from the surf. Turn your winter vacation into a three-month retreat. Championship golf courses are open year-round and Myrtle Beach's live theatres have regularly running shows and special events all year long, so you can turn this popular family vacation destination into your own winter oasis. Choose a beach house with a fireplace or an oceanfront condominium that is located at a resort with a heated, indoor swimming pool and hot tub.
If it's seafood you're hunting, you've found your treasure in Myrtle Beach. Seafood restaurants extend from the Grand Strand's northern reaches to the southern Lowcountry. We grill, fry, broil, bake, steam and even serve raw, the delicious seafood that helps makes our area famous.
From all-you-can-eat buffets to a la carte menus and the local catch of the day to European cuisine, the eclectic selection of our North Myrtle Beach area restaurants can't be beat!
Christmas Shopping in Myrtle Beach
From Christmas specialty stores and several area outlet malls to Barefoot Landing and Broadway at the Beach, shopping in Myrtle Beach is an exciting adventure. Charming boutiques, eclectic stores and waterfront venues entice shoppers of all budgets to engage in a day's worth of shopping that results in Christmas gifts for friends and family. Myrtle Beach deals are hard to beat anyway, but throw in an oceanfront restaurant for lunch and this shopping trip is incomparable.
Eating is a North Myrtle Beach Winter Pastime
More than 1,000 Myrtle Beach restaurants mean you'll never go hungry during your winter escape to a beach house or oceanfront resort in North Myrtle Beach, South Carolina. We invite you to experience oceanfront restaurants and gourmet dining. Or enjoy a delicious four-course feast while cheering a riveting jousting tournament or during the special Christmas shows at one of the area's dinner theatres.
If it's seafood you're hunting, you've found your treasure in Myrtle Beach. Seafood restaurants grill, fry, broil, bake, steam and even serve raw the delicious seafood that helps make our area famous. And wintertime means oyster roasts. Many of your favorite summertime restaurants and Myrtle Beach hang outs offer oyster roasts once the weather turns cooler. local oysters roasted over an open fire are a North Myrtle Beach specialty.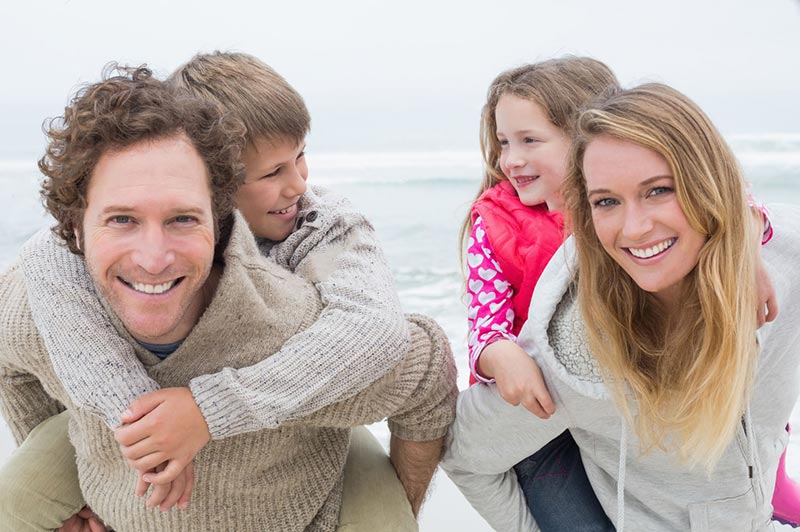 Smaller crowds mean more time for family fun!
Live Entertainment Performed Year Round
The Myrtle Beach area is a mecca for live entertainment, offering award-winning variety shows and musical concerts the whole family will enjoy. Matinees and nightly performances with singing, dancing, comedy and oftentimes performers on horseback, are sure to become part of the agenda during your winter stay at a beach house or oceanfront condo.
What do golf greats Pete Dye, Tom Fazio, Robert Trent Jones, Davis Love III, Jack Nicklaus, Greg Norman and Arnold Palmer have in common . . . they all have signature golf courses in Myrtle Beach. Most people can't think of a Myrtle Beach vacation without a golf course coming to mind. So imagine the heavenly state of mind you can experience when spending a whole winter surrounded by Myrtle Beach's championship golf courses.
With 100 courses from which to choose, it's easy to see why the area has been dubbed the "Seaside Golf Capitol of the World." From the north end of the Strand to the south and on both sides of the Intracoastal Waterway, junior golfers and seasoned pros alike will find a plethora of courses to test their skills in winter. Whether you desire a par-3 challenge close to the beach or an 18-hole championship golf course that meanders around lakes and ponds, it's all right here in Myrtle Beach. After a hearty round of golf this winter, retreat to your vacation resort for a soak in the hot tub or to your oceanfront house rental where a sipping a cocktail while overlooking the Atlantic Ocean may be just what you need to relax.
From the mainland to the ocean and all the tributaries in between, the Grand Strand is a haven for water lovers, a mecca for landlubbers and the perfect retreat for a winter rental. The best part about spending an extended period of time in North Myrtle Beach, South Carolina is being able to experience more than a week-long vacation might allow. Visit an art gallery, taste fresh, local seafood, enjoy live music and walk the quiet beaches at any time of day. With winter comes serenity and what better beach resort town to spend a peaceful season than North Myrtle Beach, South Carolina?
Fabulous Winter Attractions
The summer tourists have gone, but many attractions are open and some offer a seasonal twist not available in the summer months. Brookgreen Gardens presents Nights of a Thousand Candles each winter where Dickens characters stroll the candlelit garden paths singing classic carols and hymns; hot chocolate and a special seafood menu are par for the evening; and theatrical productions and presentations under the big tent are the main event. The Carolina Opry and Dolly Parton's Pirates Voyage Dinner and Show feature Christmas extravaganzas you won't want to miss and The Palace Theatre always offers a wonderful winter lineup of stellar entertainment—from Broadway theatre to international dance troupes.
Now that the crowds have thinned out, enjoy your summertime favorite amusements, such as a children's museum, Ripley's® Aquarium and miniature golf. The oceanfront state parks—Myrtle Beach State Park and Huntington Beach State Park— offer hiking trails, education centers and perfect settings for a warm, winter afternoon picnic away from your oceanfront condo or spacious beach house.
Indulge in a North Myrtle Beach winter rental and experience a pleasant, seasonal change in the popular resort town that welcomes 13 million visitors annually.
Seniors Find Winter Months Are Prime for Recreation
Active seniors wintering in the North Myrtle Beach area won't want to miss the busy agendas of the local senior centers. From one end of the Grand Strand to the other, including Surfside Beach, Myrtle Beach and on Highway 90 near North Myrtle Beach, senior centers offer activities and special events for those over 50 and one is close to your winter condominium or beach house rental.
The scheduled entertainment and recreational activities are endless. Discover your artistic talents, attend a dinner party, go to the theatre, enjoy manicures and massages, rejuvenate with yoga, play cards, explore new hobbies and dance the night away while spending your winter vacation on the Grand Strand. Join a golf foursome and hit the links every week with Senior Center members' specials at golf courses throughout the Grand Strand. Play for prizes, for fun or for a good cause when you golf with the Grand Strand Senior Center.
Mild winter climates and a plethora of attractions make for a wonderful winter vacation at the beach. For more information on how you can get involved during your extended Myrtle Beach area stay, call the Grand Strand Senior Center at 843.626.3991.
Ready to plan your winter getaway?